Castel Meur means "big castle", but as soon as you see the house you will realize that the name is ironic. Brittany has 27,208 square kilometers of surface but so far, no one has managed to embrace all its mysteries, legends, castles and secret corners.
Castel Meur: a house among rocks in French Brittany
One of those corners that seem to be taken out of those stories that begin with "Once upon a time…" is Castel Meur, also known as La Maison du Gouffre or 'the house between the rocks'.
This little house is wedged between two huge rocks near Plougrescant, a small coastal village located in Brittany, in the department of Côtes-d'Armor. And like all the magical places in the region, it is worth the adventure of discovering it.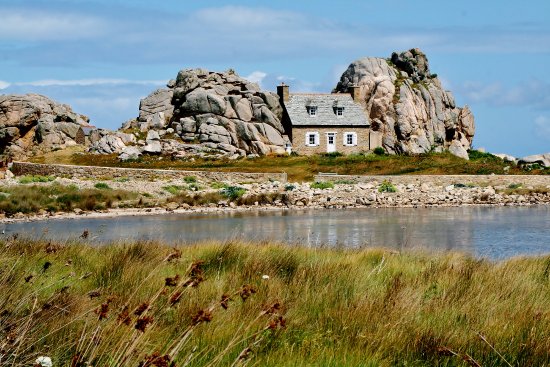 A magical path
After leaving behind the medieval town of Tréguier, the Jaudy River becomes an estuary dotted with islets that look like sequins embroidered in the sea.
The left bank borders the Plougrescant peninsula and the land slopes gently into the English Channel, drawing a picture of heathland and forest that could well have come from Gauguin's brush.
Along the way, houses that look like dollhouses coexist with granite giants, with the immense horizon in the background and the whimsical cliffs outlining the coast.
To say whimsical is an understatement. What we find following the coastal path between pink sands and wild vegetation is a fantasy, a succession of extravagances carved into the rock.
Brittany lives in rhythm with the tides, whose mood determines the location of the houses near the water. Some blend into the rock formations and others are attached to them, like Castel Meur.
A house among rocks
In Breton, Castel Meur means "big castle", but as soon as you see the house you will realize that the name is ironic.
Built in 1861, this little house embedded in the granite turns its back to the sea to protect itself from the wind and waves and its photograph has already gone around the world, making many people put Plougrescant on the map and come to this fairytale corner.
150 years ago there were no building permits or licenses, so you could plant your house anywhere, so Castel Meur rose between two jagged rocks that protect it when storms lurk.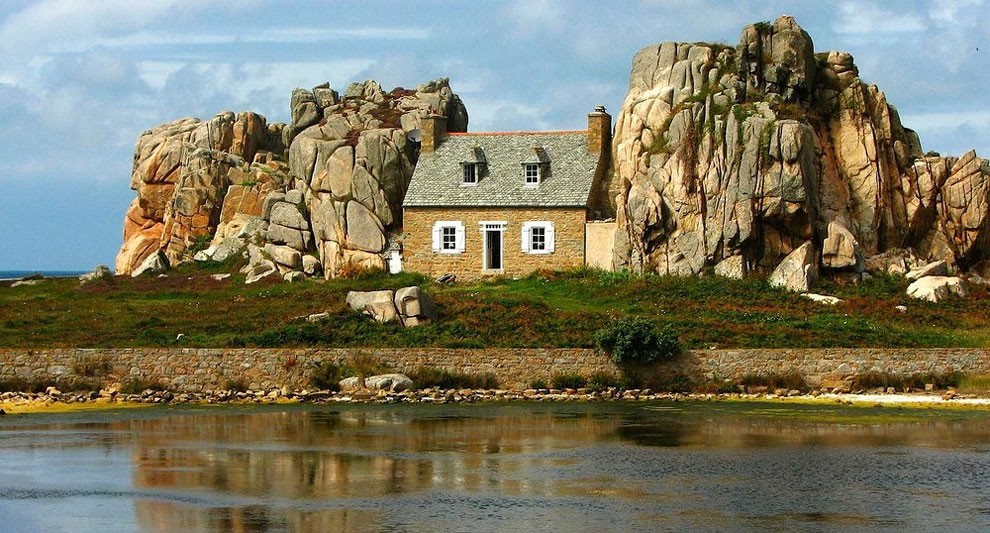 Castel Meur is a privately owned house that has been passed down from generation to generation. It currently belongs to the granddaughter of the first owner.
Due to the increasing number of tourists coming from all over the world to visit Castel Meur and the lack of care and respect shown by some of them, the emblematic house can no longer be visited.