Donald Trump Jr has begun selling merchandise mocking Alec Baldwin, who shot and killed a cinematographer during an incident last week.
Donald Trump Jr. mocks Alec Baldwin incident on social media
Trump Jr has shared several photos and Instagram stories since the tragic incident on Thursday on set in New Mexico, where Baldwin was filming Rust outside Santa Fe.
One of the latest stories featured a T-shirt with the phrase "Guns don't kill people, Alec Baldwin kills people." The Instagram story had a link to Trump Jr's website, where the T-shirt sells for 27.99 cents.
In another Instagram story, he shared a retouched image of Baldwin wearing the same shirt.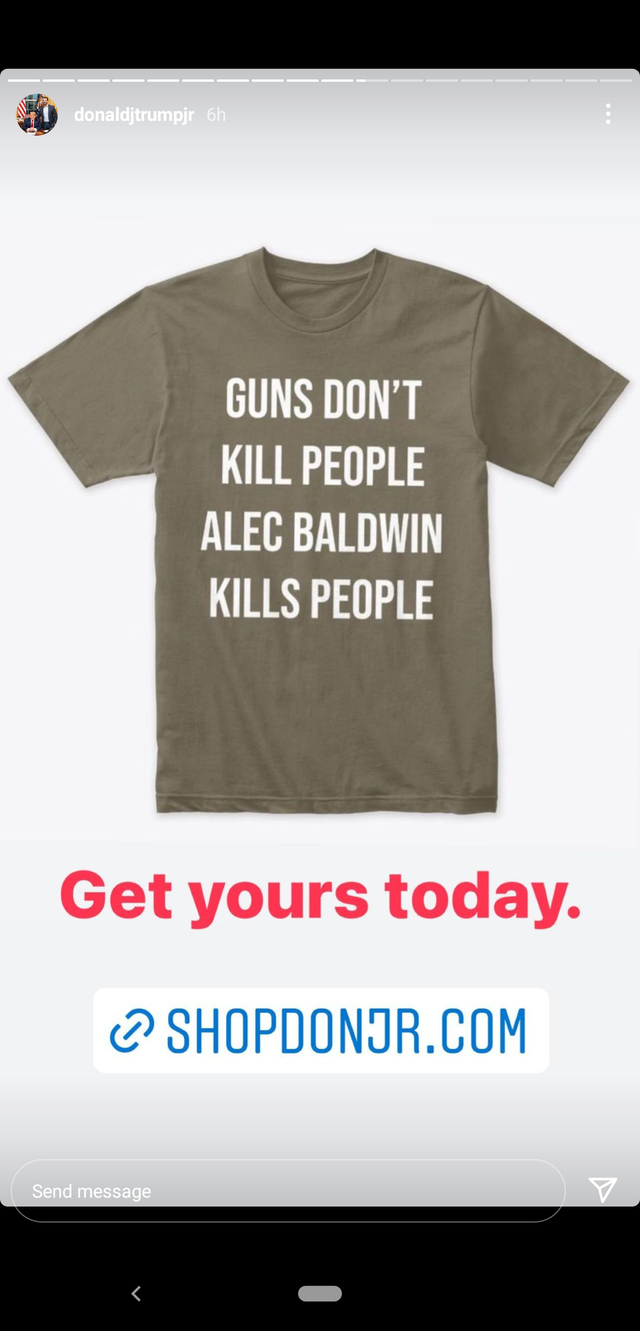 On Instagram on Sunday, Trump Jr shared a meme that read, "Let's see Alec Baldwin blame the gun."
The post was captioned, "It's only a matter of time."
Ver esta publicación en Instagram
An incendiary post shared two days after the accident by Trump Jr featured another meme with a photo of Baldwin: "That look when an anti-gun nut kills more people with a gun than your extensive gun collection."
Ver esta publicación en Instagram
The son of former President Donald Trump also shared several posts noting the need for an investigation into the incident.
Baldwin "discharged" a loaded prop gun on the set of Rust on Thursday, killing cinematographer Halyna Hutchins and injuring director Joel Souza.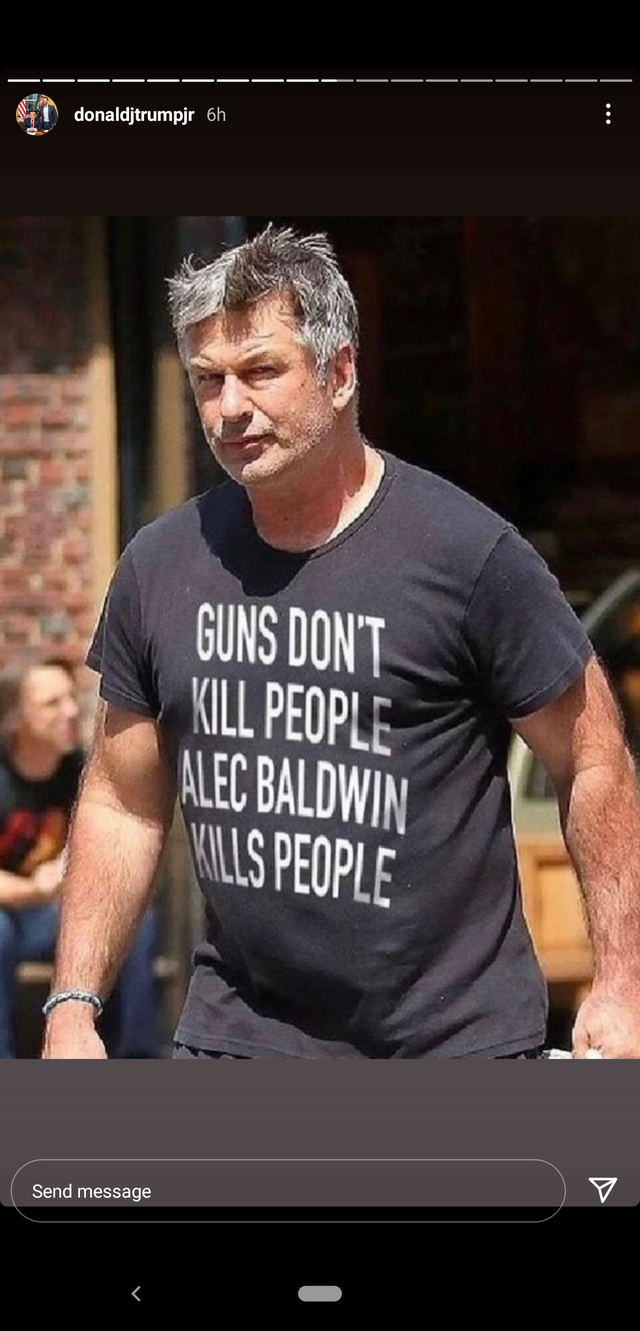 Shortly after the incident, Baldwin stated that his "heart is broken" over the tragic incident and that he is cooperating fully with law enforcement.