Actor Johnny Depp has scored a major victory in one of several cases involving his ex-wife, actress Amber Heard. The 'Pirates of the Caribbean' star is suing his ex-wife for $50 million after an op-ed she wrote labeling him a violent man.
Johnny Depp wins right to proceed with defamation case against Amber Heard
A Virginia judge on Tuesday rejected Heard's request to dismiss Depp's two-year-old defamation lawsuit. Depp is demanding $50 million from the actress following an op-ed he wrote in The Washington Post titled, "I spoke out against sexual violence and faced the wrath of our culture. That has to change."
In the lawsuit filed in 2019, Depp claimed he had suffered financial losses due to the allegations in the article, including being ousted from his role as Captain Jack Sparrow in the Pirates of the Caribbean films .
Heard cited a 2020 London court ruling, which Depp lost, for grounds to dismiss the defamation suit by the U.S. Depp, 57, had previously sued News Group Newspapers, publishers of The Sun and one of its journalists, Dan Wootton, over a 2018 story that said he had been violent toward Heard, 34, and labeled him a "wife beater."
On a Tuesday, Judge Azcarate said the two cases were not the same.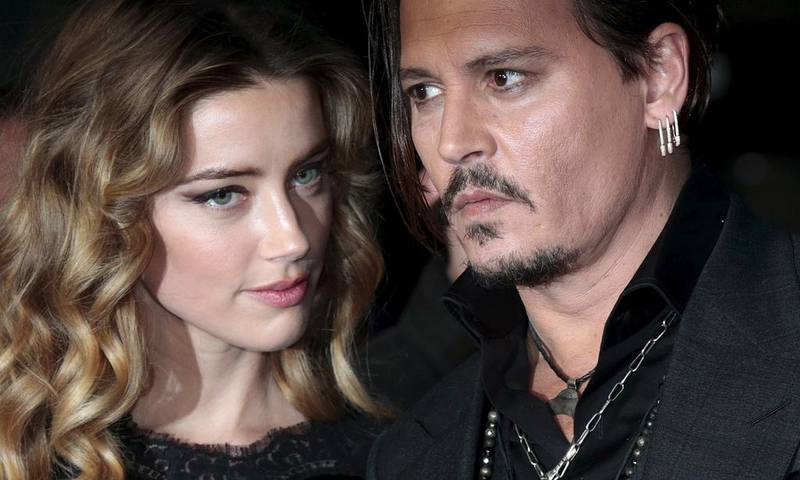 "Upholding English defamation suits in the United States would create a chilling effect and could create a dangerous precedent. Accordingly, this Court is not persuaded by the defendant's argument," the judge opined.
The case is now set to go to trial next year.
Last month, Depp won a rare victory in his long and bitter divorce case against Heard when a New York judge partially granted a request to determine whether Heard had fulfilled her promise to donate her $7 million divorce settlement to the American Civil Liberties Union and Children's Hospital Los Angeles.
According to the ruling, the ACLU must release documents confirming whether or not Heard made the donation, which has become a point of contention in the former couple's legal saga.