A prominent South Carolina lawyer whose wife and son were murdered in June and who allegedly plotted with a man to shoot himself to death so the surviving son could collect a $10 million insurance policy will turn himself in to authorities, local media reported.
Prominent lawyer plotted his own murder so his son could collect on his life insurance policy
Alex Murdaugh's attorney confirmed to WCIV last night that the South Carolina State Law Enforcement Division had issued warrants for Murdaugh's arrest.
Murdaugh's attorney said his client would turn himself in and appear before a magistrate for a bond hearing on charges of conspiracy to commit insurance fraud in Hampton County, according to the media report.
Yesterday, an attorney said Murdaugh was heartbroken over the murder of his wife and son and his own opioid addiction when he paid a man to shoot him in the head so his surviving son could collect a $10 million insurance benefit.
However, Murdaugh, 53, from a family with deep roots in South Carolina law enforcement, survived the Sept. 4 shooting on the shoulder of a rural highway while pretending to be changing a flat tire.
It came three months after the mysterious and unsolved shooting deaths of his wife Maggie and 22-year-old son Paul, a college student, at the family home in the southwestern town of Islandton.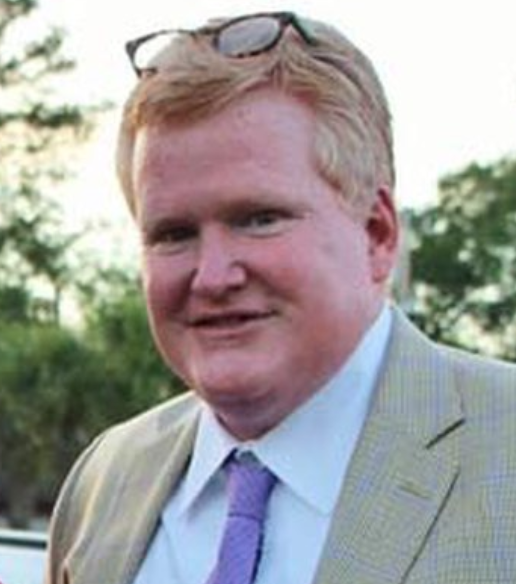 Murdaugh, who is recovering in a rehabilitation center from years of addiction, informed authorities Monday of the latest bizarre twist in a case that has focused much attention on his prominent family.
A planned murder
On the day he was shot, Mr. Murdaugh had purposely not taken painkillers, hoping to detox, and was experiencing "massive depression."
He saw no future for himself and decided to end his life, Harpootlian said. Murdaugh mistakenly believed that his life insurance policy benefit would not pay out to his eldest son Buster if he took his own life, the attorney said.
"He managed to get this guy to shoot him," Harpootlian said.
The hit man was a former client of Murdaugh's who in the past had supplied him with opioids, he said.
Police arrested Curtis Smith, 61, and charged him with assisted suicide, aggravated assault and insurance fraud in the shooting of Murdaugh, the South Carolina Law Enforcement Division said, according to news reports.
Harpootlian said Murdaugh expects to be charged in the case and insisted his client had nothing to do with the deaths of his wife and son.
No arrests have been made in the June 7 shooting of the wife and son.