The Taliban violently broke up a protest in eastern Afghanistan on Wednesday, killing at least one person as they quelled a rare public show of dissent. Meanwhile, the militant group met with former officials of the ousted Western-backed government.
As officials work to shape a future government, the United Arab Emirates acknowledged that Afghan President Ashraf Ghani, who fled the Taliban advance, and his family were in that country.
Taliban violently disperse protest as Afghan president reappears in UAE
Every action of the Taliban in their sudden rise to power is being closely watched. They insist they have changed and will not impose the same draconian restrictions they imposed the last time they ruled Afghanistan, virtually eliminating women's rights, carrying out public executions and harboring Al Qaeda in the years before the 9/11 attacks.
But many Afghans remain deeply skeptical, and the violent response to Wednesday's protest could only fuel their fears. Thousands are rushing to the airport and borders to flee the country. Many others are hiding in their homes, fearful after prisons and armories were emptied during the insurgents' bombardment across the country.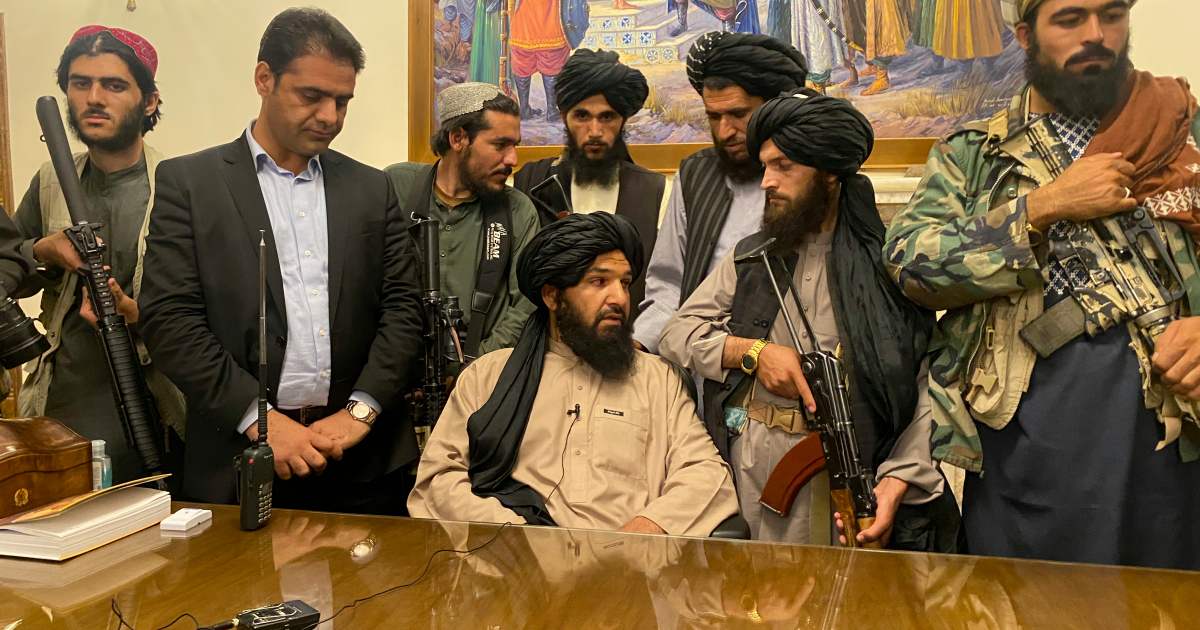 Scores of people gathered in the eastern city of Jalalabad to raise the national flag a day before Afghanistan's Independence Day, which commemorates the end of British rule in 1919. They lowered the Taliban flag – a white banner with an Islamic inscription – which the militants have raised in areas they have captured.
Video footage later showed the Taliban firing into the air and attacking people with batons to disperse the crowd. Babrak Amirzada, a reporter for a local news agency, said he and a television cameraman from another agency were beaten by the Taliban as they tried to cover the unrest.
A local health official said at least one person was killed and six were injured. The official was not authorized to speak to the media, so he spoke on condition of anonymity.
Meanwhile, videos from the Panjshir Valley, north of Kabul, a stronghold of Northern Alliance militias that allied with the U.S. against the Taliban in 2001, appear to show possible opposition figures gathered there. It is in the only province that has not yet fallen to the Taliban.