Travis Scott and Kylie Jenner (24) have shown just how far removed they are from the real world. The Kylie Cosmetics founder shared photos of her daughter, Stormi Webster (3), exploring a yellow school bus after the rapper gave her the surprise of a lifetime.
Travis Scott gifts Stormi with his dream of being 'middle class'
"All Stormi has been talking about lately is riding a big yellow bus," Kylie wrote alongside a photo of the little girl touching the bus. "Daddy surprised her."
It is not clear to us if the singer rented the bus for a few hours or directly bought it (which would not surprise us), but what has not surprised us at all is that the networks jumped on the parents of the creature and filled the social networks with memes of this surreal moment.
And as cute as it is that Stormi has the illusion of riding a real school bus, for many it was a fantasy that the daughter of one of the richest people in the world has the dream of experiencing the life of the middle class.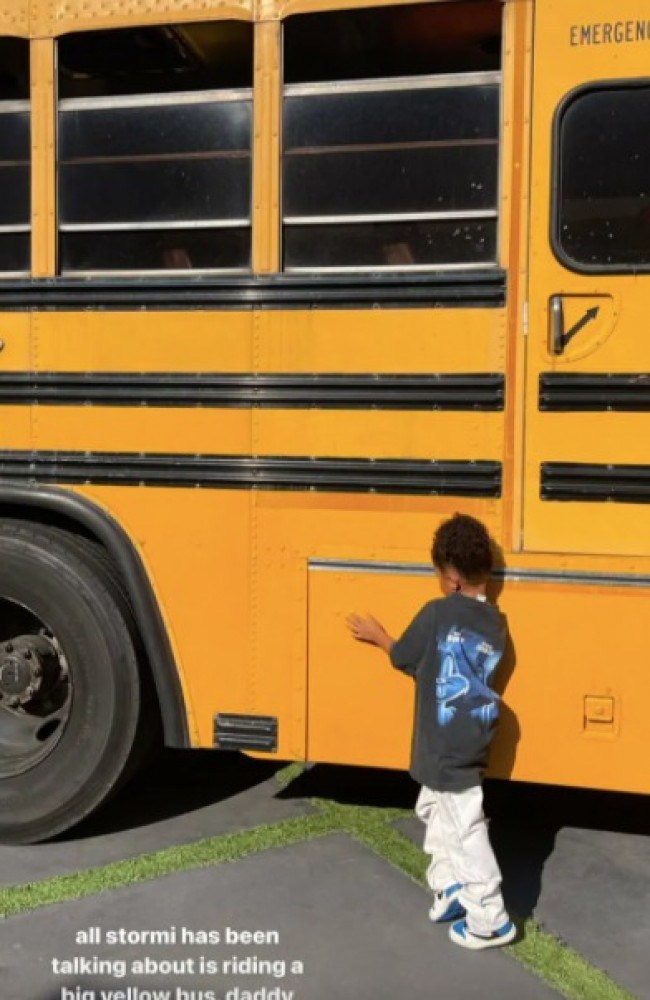 "The rich are literally so far out of touch with reality that they bought a school bus for Stormi to sit on," tweeted one person. While another user added, "Stormi is so rich that her dad Travis surprised her with a yellow school bus so she can act middle class for a day."
"Kylie and Travis buying Stormi a yellow school bus because all she wanted was to be a normal kid and ride in one is the most dystopian, surreal, depressing and funny thing I've ever seen," wrote another.
Perhaps the couple is trying to spoil their daughter because they know they are expecting their second baby and want to give her every whim to keep her from being jealous.