Ukraine's first female soldier, Iryna Tsvila, died defending the outskirts of the country's capital, Kiev, alongside her husband, who also gave his life for his homeland.
Ukrainian writer and first soldier Iryna Tsvila died defending her country
Iryna Tsvila was a writer and mother was a member of the Ukrainian Army's National Guards Response Brigade.
According to Ukrainian media reports, the soldier and her partner were trying to stop the advance of a Russian armored vehicle on the outskirts of Kiev.
The fact has been condemned by the whole country and the world because Iryna Tsvila was part of the 17% of women who make up the Ukrainian Armed Forces, for which the country considers her a national heroine like Nazar Kravchuk, Oleksandr Zvieriev, Vitaly Skakun who died on the battlefield in front of the Russian troops.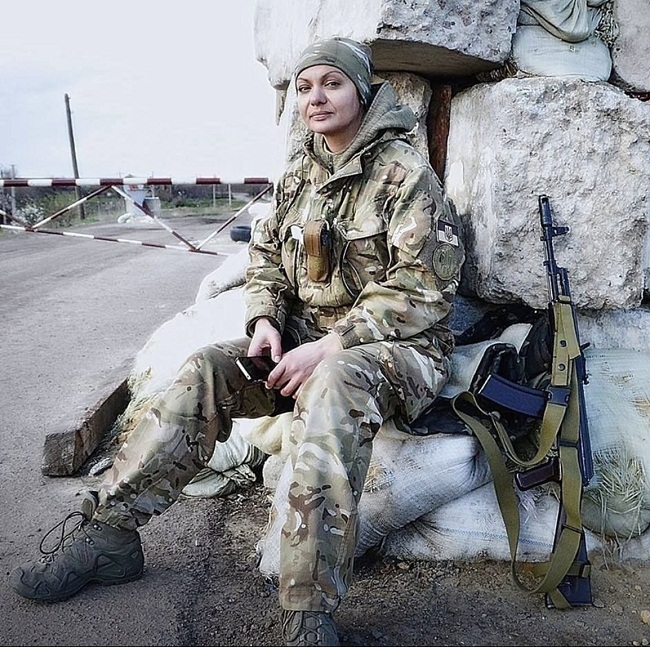 Today Iryna Tsvila died in the battles for Kiev. Hero of the Moscow-Ukraine war, fighter of the SICH Battalion and the Legion of Freedom. Eternal memory and glory!", "This wonderful woman Iryna Tsvila was killed by the Russians while defending Kiev today.
Women are 17% of the Ukrainian armed forces #StopRussia #StandWithUkriane," are some of the messages read on social networks.