The traditional wedding went to the background, a couple celebrated their virtual wedding in the metaverse, because this time both bride and groom and guests were avatars, who enjoyed every moment of the event in this virtual world.
A couple celebrated a live virtual wedding in the metaverse
Beyond the limits of reality! The so-called metaverse has once again demonstrated its ability to transform the different environments and ways in which we know life so far, as a couple just got married through this virtual world.
Traci and Dave Gagnon met in the cloud and after falling in love and sharing together, they decided to get married.
However, the best option for such an event seemed to be the very origin of their relationship, the virtual world!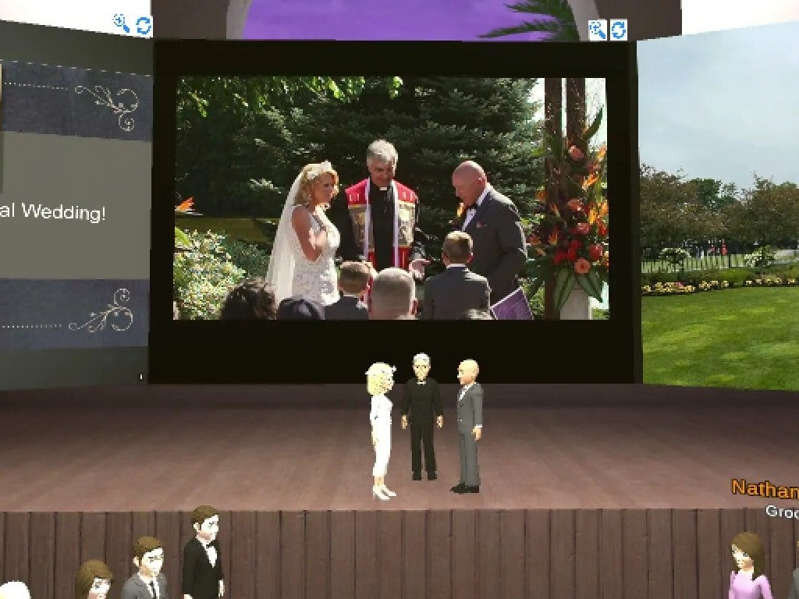 For this reason the couple decided to have their wedding in the metaverse, being organized by Virbela, a company that creates virtual environments for jobs, learning and events.
So, with their own avatars, the bride and groom went on stage to get married.
Also on hand were seven-year-old twin avatars, who carried the ring and flowers. And like them, a number of avatar guests danced at the reception.
The advances in technology and the pandemic period in which the world lives today has led to the rapid development and use of the metaverse, a virtual environment that not only began to change the way of traditional weddings, but also promises to completely transform the world we know, taking us to new experiences through the digital.
After seeing this emotional wedding in the metaverse, any type of event could be expected within this type of platform.